01 July 2013
Currently, we are writing a new batch of songs that should be available by the end of summer/early fall. Could it be a new album? Should it be a new album? Should it be just a group of songs...not sure yet. Thanks for checking in and I think you'll be very surprised at how some of the new stuff is shaping up. Happy summer and we'll see you soon!
15 May 2013
The show Saturday at Buddy's has been moved up to 8 pm. We hope to see you there as we have some fun surprises for you. Look out for a new Emisis album by early fall. Cheers!
11 March 2013
Today we leave for Austin, TX to take part in the great SXSW festival. Shows are Tuesday at midnight, Friday at 6 pm and 9 pm, and Saturday at 4 pm. We will keep you updated through social media throughout the week. Wish us well and we will do our best to spread the Emisis word! Cheers!
23 FEB 2013
We have confirmed details for our shows in Austin during SXSW. We will be playing Friday March 15 - 311 Club at 6:00 pm and the Dizzy Rooster at 9:00 pm. Saturday March 16 - 311 Club at 4:00 pm. A few more shows could be added, we'll keep you posted. Thanks for the continued support. Cheers!
05 FEB 2013
We will be playing local venue Backcourt Bar on Saturday night, come hang out! Also, just over a month until we travel to SXSW in Austin, TX. Final show times will be posted this week-we will keep you posted. Also, get ready for a few new Emisis songs to be released in the coming weeks. Cheers!
05 JAN 2013
We want to wish everyone a great 2013. It's going to be a huge year as we are making a new batch of Emisis songs set to be released by early summer! Also, we are getting ready for SXSW in Austin, TX in March. Next show is the 31st at Elbo Room in Chicago. We hope to see you there. Until next time...

13 DEC 2012
*** News Update ***
We will be playing Buddy and Pals in Crown Point next Saturday December 22. Mark your calendars and come hang out and have some holiday fun with us.

Also, Emisis will be playing at SXSW 2013 in March again, making it our third annual trip! More details to come very soon! Happy Holidays and we will see you soon!!
09 NOV 2012
For Apple iPad and iPhone users, click the Chicago Bears logo below to crank up "Bears Madness"
Blood, sweat and maybe a tear! Take 'em on take 'em out no fear! BEARS, BEARS, BEARS, CHICAGO!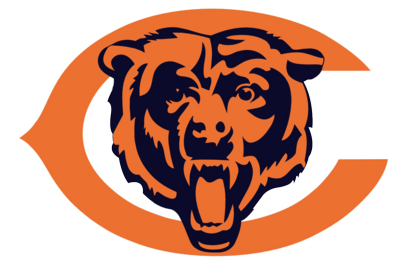 Emisis loves the Chicago Bears, probably more than any other band, ever. To help thrust the "Monsters of the Midway" further into the season with wins and to support their charge to the Super Bowl, we have created a tribute song we want to share with the world - especially fellow Bears fans. Enjoy the "Bears Madness" and be sure to spread the word to your friends and all the fans you know ... or haters, they would love to hear this too. Bear Down Chicago Bears!
Playing now is "Bears Madness.mp3" Check our Facebook and Twitter for more information and to join in on the Madness!
23 OCT 2012
*** News Update ***
Big Halloween show Friday at Backcourt Bar in Crown Point. Cash prizes for best dressed costumes and new Emisis music. Come get goofy!

09 OCT 2012
*** News Update ***
Big show announcement! We'll be playing with Smile Empty Soul and HURT on Saturday November 24th at MoJoe's in Joliet. Very cool venue with two very cool bands. $15 Presale tickets available now.
01 OCT 2012
*** News Update ***
We will be debuting a few new Emisis songs this Saturday at Oktoberfest. We hit the stage at 9 pm and will be playing some of your consistent requests, including "Promise Understood." That is all for now, see you Saturday!

10 SEPT 2012
*** News Update ***
We will be playing Oktoberfest in Crown Point on Saturday October 6. It's a big city party with great beer, food, and many other things. Also, Conexion Media Group has asked to shop our song "Juice" to a few TV commercials in late fall/early winter. "Juice" on TV?? Let's hope so! Stay tuned for more updates. We will see you soon!
24 JULY 2012
*** News Update ***
Check out our new video from SXSW 2012 on the "Media" tab. We hope you can get a glimpse of all the fun we had down in Austin, TX. A big thanks to Digital Fidelity for the help. More exciting news very soon...

07 JULY 2012
*** Exciting News ***
Emisis has signed with Pump Audio, another music licensing company that will bring Emisis songs to TV shows, movies, commercials and film. It's an exciting time for the band, one that will bring our music to the masses. Keep checking for more updates very soon. http://www.pumpaudio.com/
20 JUN 2012
*** News Update ***
Emisis has just signed with Majors Music, a music licensing company for TV, Film, and Video Game placements. We are eager and excited and will keep you posted as to where/when you will hear Emisis. Thanks for the free parking...http://www.majorsmusic.net/
28 MAR 2012
*** Exciting News ***
We are proud to announce we have signed a three year deal with TouchTunes (The world's largest downloading pay-per-play jukebox network). Starting this weekend, you can play Emisis songs in your local bar, restaurant, or any place that has a TouchTunes jukebox. We say goddamn!
03 FEB 2012
*** Venue Change for SxSW! ***
We are excited to announce a venue change for South by Southwest. We are now slotted to performe at the Blind Pig on March 17th @ 6pm. Say hello to a beautiful roof-top venue! Check them out at their link above or the click the picture below. Hope to see some familiar faces down there this year!


23 JAN 2012
Help Emisis play at the 2012 NFL Superbowl by voting for us here:

Vote for Emisis

You are allowed one vote per day based off a unique email address, that's all you need. Click below for more information about the contest and help put us with Jane's Addiction and The Roots at the superbowl in Indianapolis.
14 JAN 2012
Thanks to everyone for coming out to Zombie Club for our Friday the 13th show - what a great way to start 2012, we had a blast! Be sure to check Emisis there again in the near future. We are definitely starting this year off right, especially with the original music we have secured in licensing. Here are some of the most popular networks and shows our music will be appearing in, starting this month:
-Discovery Network
-FOX Sports/ArtistFirst
-A&E's Koping
-MTV's Parental Control. Nitro Circus, Fantasy Factory
-Oxygen's Best Ink, Bad Girls Club (Sundays @ 9pm CST starting January 23rd), Bad Girls Need Love Too (Mondays @ 9pm CST)
-VH1's Saddle Ranch
-E! TV's Khloe and Lamar, Kim and Kourtney Take NYC (Starts January 23rd), Keeping up with the Kardashians
-Bunim Murray's The Real World (All shows)
Needless to say, we are beyond excited. Set your DVRs or let us know if you hear Emisis while watching some of your favorite shows.


Everything for our trip to Austin, Texas for the South by Southwest Festival is confirmed and booked. We will be performing at the Chuggin' Monkey on Saturday evening, March 17th - that's right, St. Patrick's Day. Prepare for madness. We are also booking shows for the trip down, more while we're there, and one or two on the way back ... keep your eyes here for more updates regarding SxSW and all the show dates involved.
If anyone is interested in joining us down there, please do. We already have a lot of family and friends that we will be meeting and partying with, why not join in the fun? Emisis will be in downtown Austin from March 15th through the 18th.

Lots more local shows being added to the Shows section of our page as well, keep your eyes on the calendar. Thanks again for all the great support, Emisis loves our fans!


07 DEC 2011
Some awesome news coming the Emisis way. Licensing contracts for FOX Sports, Discovery Network, VH1, E! and many many more will be finalized this week! Also, our 2nd Annual Emisis @ South x Southwest in Austin, TX has been confirmed. The details of our trip, the venue and the madness to ensue will be released soon. And last, but not least ... be prepared for a song we've kept under the table for some time and are ready to unleash. We know most of our fans are going to love it, if they know who to root for.


01 DEC 2011
We have archived all of our old news feeds. If you want to see some of our past adventures and relive Emisis history, just check out our News Vault below.
News Vault
10 SEPT 2012